The island city of Singapore is located in the southern part of Malaysia and is regarded as a major financial center. Singapore has a tropical climate along with a population that has multiple cultures. Some of the major attractions of this place include Padang, which was a cricket field since 1980's and as of now this field has been filled with grand buildings. The City halls along with its 18 Corinthian columns are some of the major things worth to be noted at Padang. Then there is the circa-1820 Chinatown, where we can see the gold and red Buddha Tooth Relic Temple and as per the believers, the temple houses on of the teeth of Buddha.
Mauritius City Tour Packages
Singaore City Tour Packages
Malaysia City Tour Packages
International Honeymoon Packages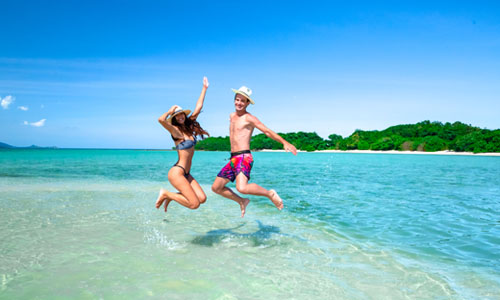 Maldives Honeymoon Packages
Singapore is a vibrant travel destination and apart from its various attractions, the city is evolving on a regular basis. This city keeps on reinventing and re-imaging and the people over here are very much inclined towards creating new possibilities. Even if you have explored all the places to visit in Singapore, you will never get bored after staying there for a long time. This is because, the city keeps on changing every day and you will always see new things that are worth exploring and watching. You cannot see such a dynamic travel destination in any other parts of the world. The multi-cultural behavior of Singapore also helps you to come across people with different cultures and tastes. This is a great experience for the travellers are they get an opportunity to mingle with people having different traditions and culture.
Rely Trip is the travel tour operator in India and has the reputation of providing our customers with the best travel experiences. We provide customized tour packages to Singapore and we have the required experience and skilled staff to take care of this in the best ways. Professionalism is the mainstay of our work culture and hence we have a huge number of satisfied customers under our belt. We have years of experience in arranging and assisting our customers for various tour packages to Singapore. Most of our services come with the best budget for our customers and we make sure that our customers' experiences a world class travel experience in Singapore.
We at (Rely Trip) can help you in a great way when you plan to visit Singapore for a vacation or honeymoon. Planning a trip to an unknown travel destination is one of the most tedious things and since we have enough knowledge about each and every destination in Singapore, we are pretty much confident about helping you in this matter. We can help in planning the best and flexible customized tour packages to Singapore in the most optimized manner. We are well known for our customized Singapore tour package with cruise and we do them with high precision and planning, so that you save a lot of money.
We also take care of your air ticket booking activities and you do not need to worry about the same. Our Singapore family holiday package with airfare helps to keep your mind free and enjoy tour Singapore vacation from day one itself. This is one of our plus points when compared with other tour operators in India and we aim to make your vacation trip with family and friends, a hassle free one. This will indeed set your mind free and help you in focusing more on the vacation and enjoy it to the fullest.
This is not just about the air ticket booking that makes us stand apart from the rest. We also provide Singapore cruise booking from India and this is also one of our most unique services for our customers. We have the required staff to take care of all these activities and they have enough experience and skills in doing so. As a leading travel operator in India, we also have a high level network in Singapore that makes our operation go smooth without any hurdles.
So, if you are planning for a vacation in Singapore with your friends or family, then we are there to help you. Our customized Singapore tour packages are enough to give you a memorable travel experience in Singapore.